Hello everyone
I was born Vivianne Eunice Pereira in Kuala Lumpur, Malaysia, many years ago, the second child to Carmel and Anne Pereira. My other two siblings are my older brother, Ivor John, who lives in Wollongong, NSW with his extended family, and a younger sister, Constance Gaynor in Yarraville, Victoria, with her extended family.
I had a wonderful, happy childhood. I attended a local Catholic primary/secondary school, Peel Road Convent, an all-female school run by British Catholic nuns.
My school days began at 7.30 a.m. and finished at 12.30 p.m. daily. Most days, my siblings and I walked to school and, at times we could hail a 'trishaw' if it rained. All students went home for lunch, to rest from
the tropical heat, catch up on our homework and later in the afternoon, we returned to school to join in some outdoor activities, playing tennis, hockey, table tennis or folk dancing. All students were encouraged to try all of these sports during the year. I loved the hockey games and table tennis but did not excel in any!
After Malaysia's Independence, the new government ruled that all students had to learn the Malaysian language – Bahasa Melayu. I was in high school then and so I used to ride my bicycle to attend these classes later in the afternoon. It paid off and I obtained good results that enhanced the other subjects to obtain the Cambridge School Certificate.
During these years, my lovely, clever mum, Anne, opened her own kindergarten in the garage/backyard, with the encouragement of the local council. My sister and I would spend a lot of time helping her with her young students. I just fell in love with teaching. I decided to be a primary school teacher and to get training overseas!
To make this happen, I found a part-time teaching job at a primary school in the afternoons. Interested people who did not get a place in the new Teachers' Training College in KL, were allowed to work as aids in the classroom. So, I did this for two years, until I was accepted to join the Catholic TR's College, Elsternwick in Melbourne.
It was in February 1964 when I arrived, a week late, to join O'Neill TR's College in Elsternwick. I did the three years teachers' training course, boarding with a local family, making new and long-lasting friends, learning the Aussie language and later on becoming an Aussie!
I met my husband, Peter Douglas,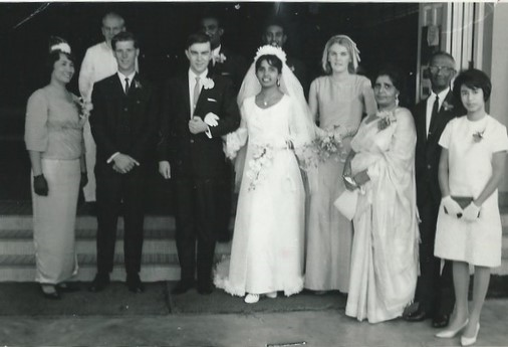 in my third year of teaching. Fell in love again, I did! Got engaged, went home for a year to KL to be with my family, learn to cook from mum and prepare for my wedding etc. It was a lovely time.
Two years later, Pete and I decided to work in Port Moresby, Papua New Guinea, with his job. I found a teaching job in the local primary school and we spent four and a half years experiencing a new culture. When we got back, we settled in Nunawading and I found a teaching job at Our Lady's Primary School in Ringwood. I completed 27 wonderful teaching years there. During this time, my adventurous, funny, loveable Aussie husband passed away with cancer. I continued teaching until I retired some 15 years ago. I joined Probus 13 years ago and here I am. All good!
Wishing all members a Happy Easter! Look after yourselves and your loved ones. Vivianne Keys, President.